Can I make a Hoot hide or expire on a board I am admin of?
As an admin you can assign a date to hide a hoot on your board after it has been posted. Once you do this the hoot will be hidden from your board and will be accessible in the future via search or by a link to archived hoots.

You can hide a hoot by performing the following:

1. Click into a hoot on the board you are an admin of or click on Manage Hoot under More Options.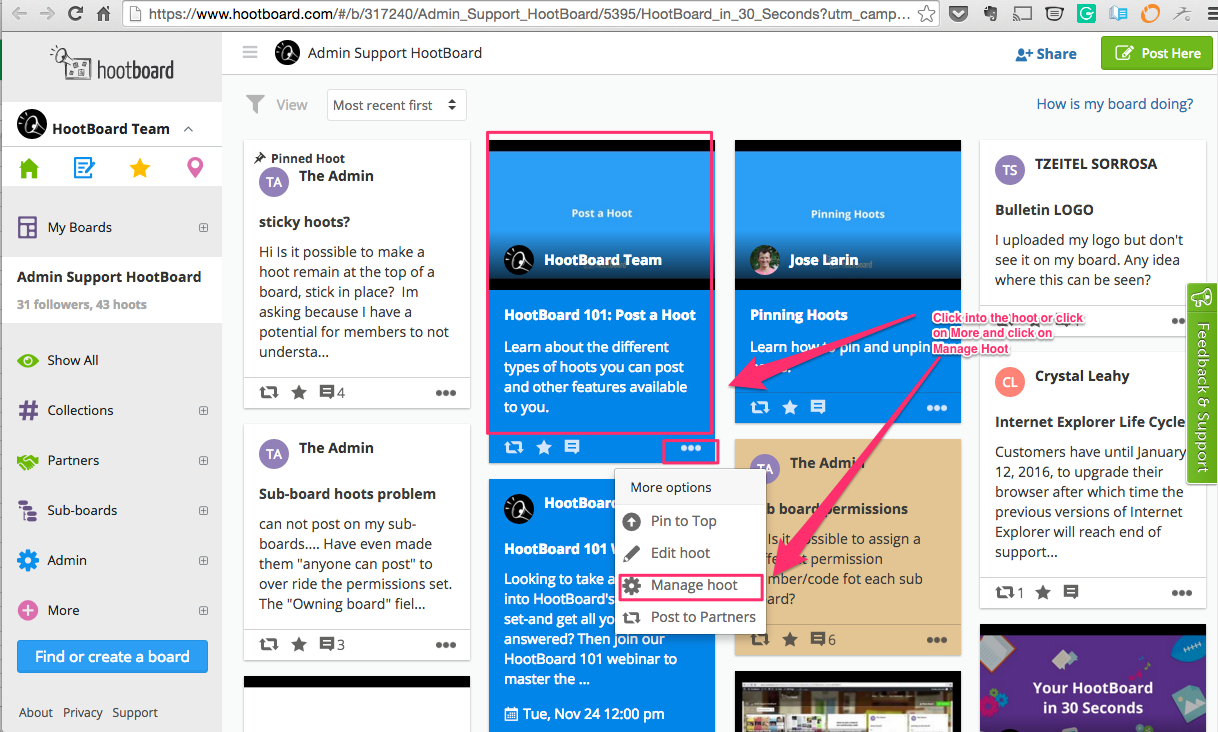 2. In the manage hoot section, check the hide my hoot after box and select a date you would like the hoot to expire. The hoot will no longer be visible on your board at the end of the expiry day.