How to Invite others to your HootBoard
Invite is the easiest and most direct way to get others to join your HootBoard as members or followers.
 Invite is only available to admins of a board. Here's a step by step on how to use Invite.


1. Navigate to the board where you like to send Invites from.  Click on Invite from the Ribbon at the top of your board or form your board's Banner.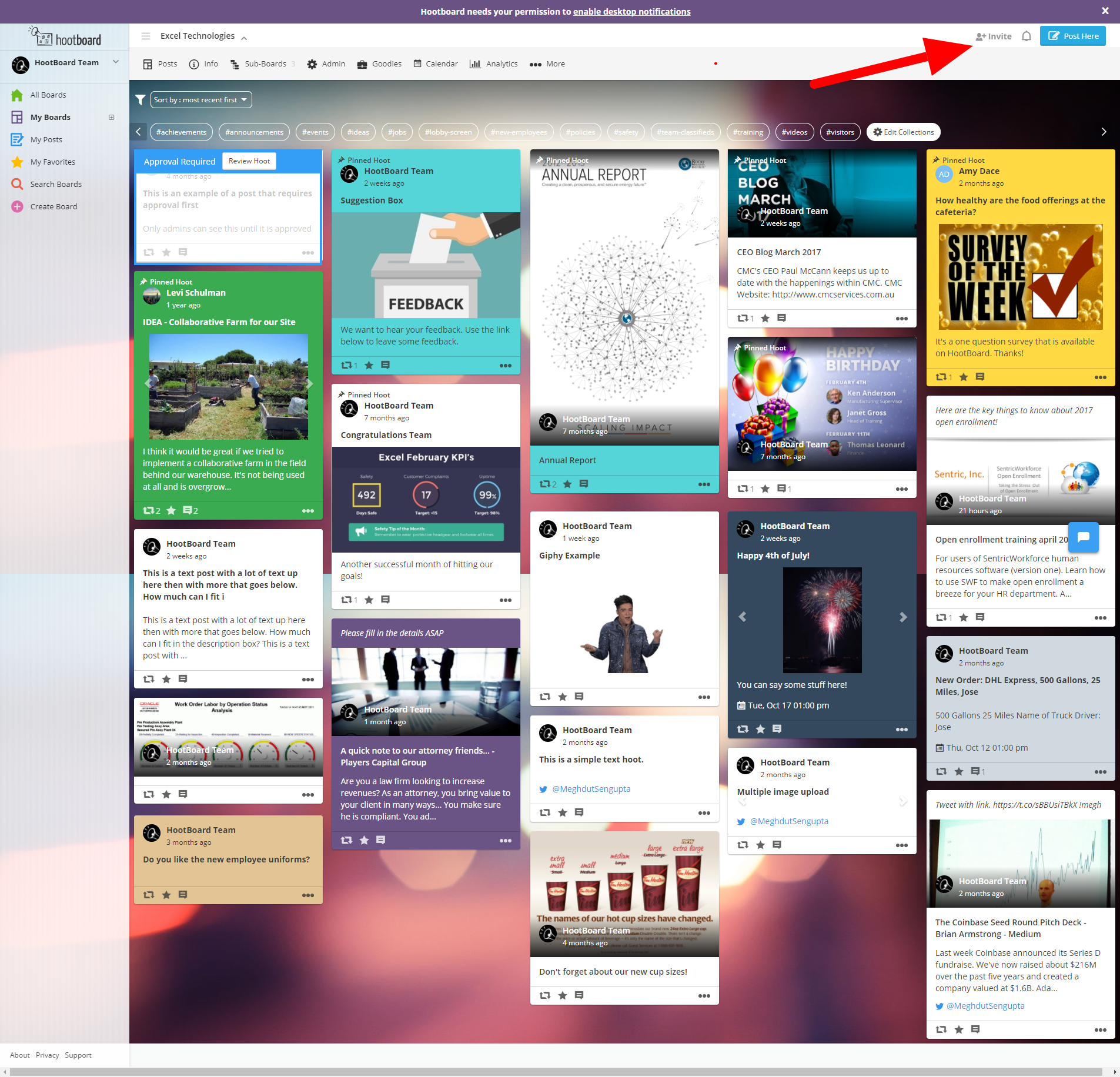 2. Select whether you would like to Invite Posters, Private Viewers or Followers.
Posters
 can post to your board and see private posts,
Private Viewers 
can see private hoots and comment and
Followers
 can view and receive updates on all public posts.



3. Add in the email addresses for the people you would like to Invite to your board and send the invites. Try adding a personal message to your invite to let them know why you want them to join your HootBoard.  If you are doing a large invite (over 25), try using our bulk invite where you can upload a CSV.



4. 

The recipient will receive an email with the invitation. When they click the invitation they will be directed to your board where they can click on 

Accept Invitation

.  They will have to Login or Signup at this point and after that they will now have the designated access to your board.



5. After you send your invitation you can see the status or resend the Invitation from the Admin ->  Manage Members -> Invites Sent tab or view existing members on your board on the List of Members tab.